Here you can download new icons from Windows 10 Build 21343 and apply them in older Windows versions. A few days ago Microsoft surprised users with the new icons in the Insider Preview build 21343.
Microsoft will update classic Windows icons in version 21H2, that is coming in the second half of the 2021. Many built-in Store apps have already got new colorful icons, and now it is time for File Explorer and the shell.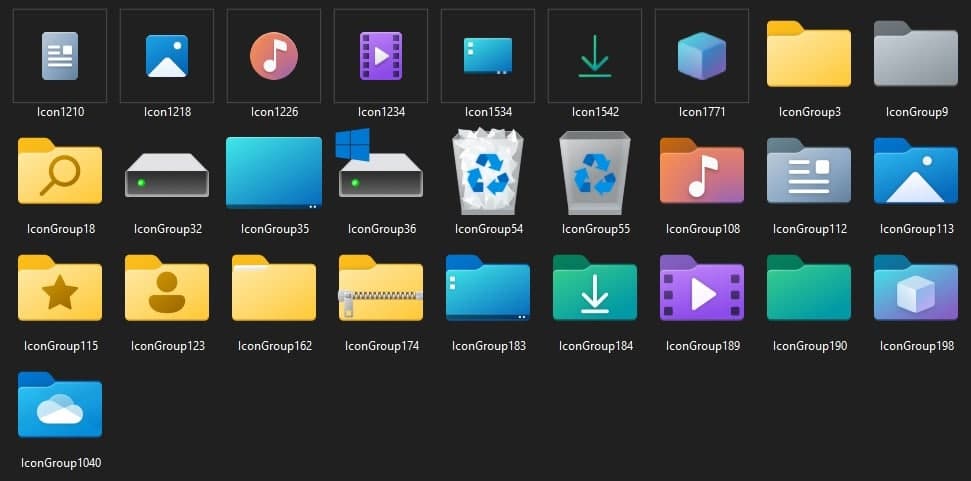 Most of its icons now have a new look. This includes custom folders, discs, and some buttons. Some icons come in different styles to blend well with the dark theme. There is also a new trash icon.
Most new icons can be found in Shell32.dll and Imageres.dll files. We have extracted the icons from those files to ICO files, so you can now apply the icons in previous Windows 10 version, or even in an older release like Windows 8 or Windows 7.
Download New Icons from Windows 10 Build 21343
Click on this link: Download Icons in ZIP file.
Unblock the downloaded file.
Double-click on the file to open in File Explorer.
Copy both Shell32 and Imageres files out of the ZIP folder (Ctrl+C).
Paste them to some other location (Ctrl+V). The icons will take 20Mb on your drive.
Now you can use the icons for desktop shortcuts and customizations. The icons are really nice.
Microsoft's Windows 10 feature update, scheduled for the second half of this year, should bring some big visual changes to the OS, and it's codenamed Sun Valley.
While Microsoft hasn't explicitly said this on its blog, you can assume that not all of them will be final. For example, Microsoft brought back the trash can icon when Windows 10 was in preview and had to change it again due to noise from testers. All of this will be based on users' feedback.