In the coming future, Microsoft Edge browser will introduce a new feature that might come as a pleasant surprise to many users. This feature is a comprehensive image viewer, which enables users to view images stored in local directories. Moreover, it provides the option to open images in a separate web browser window.
Referred to as EdgePhoto or "Microsoft Edge Photo," the integrated viewer seems to combine elements of the traditional "Photo Viewer" from previous Windows versions and the Photos app. It inherits simplicity from the former and incorporates the ability to display image thumbnails from the latter.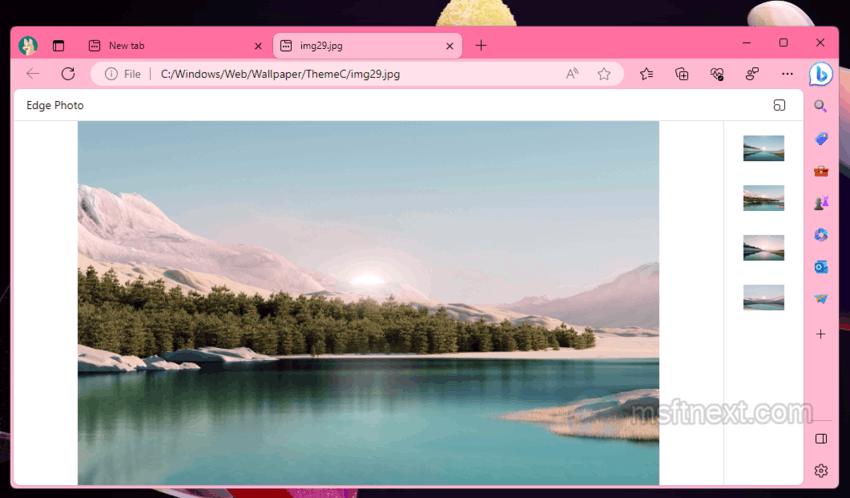 To utilize the viewer, simply drag the desired image from the folder and drop it onto a new browser tab. In case there are additional images within the directory, their thumbnails will be showcased on the thumbnail ribbon positioned to the right of the primary workspace. On the right, next to the thumbnail panel, there is an icon that allows you to toggle Edge Photo into a separate "standalone" window, free from standard browser controls.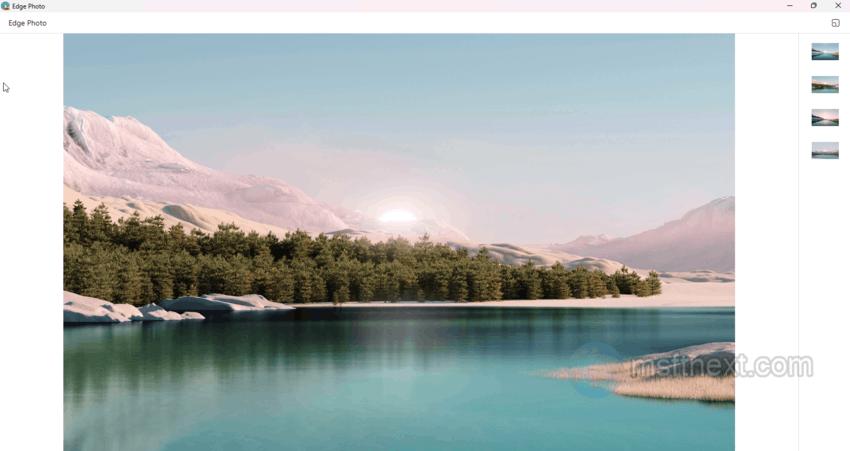 The viewer is in early development and is available in Edge since version 116.0.1934.0. If you want to test it yourself, you will need to install the Canary version of the browser. By default, the viewer is disabled.
How to enable Edge Photo
Open the prope

rties of the Edge shortcut.
Modify the contents of the "Target" field by adding the line --enable-features=msEdgePhoto separated by a space to the path of the executable msedge.exe file.

Enable Edge photo

Click Apply and OK, and run Edge using the edited shortcut.
Now, drag and drop an image file onto a tab in Edge. This will open in it in Photo Viewer.
During testing, the viewer showed limited functionality. It lacked a toolbar, and the ability to switch between images using arrow keys was not functional. Currently, selecting a photo still requires the use of a mouse.
It is likely that these features will be added in future versions of the browser, unless Microsoft decides to change its plans and abandon the implementation of this yet-to-be-officially-announced new feature.