This guide will show you how to reset document and window size in Microsoft Paint. Microsoft Paint is one of the most legendary and widely recognized standard Windows applications. For decades, it has remained an integral part of Windows and has received various updates with major releases of the system. For example, Windows XP has the ability to save in JPEG, GIF, TIFF and PNG formats. Windows Vista brought the ability to crop and undo the last 10 actions. In Windows 7, the developers completely redesigned the interface, and Windows 10 brought several different accessibility improvements.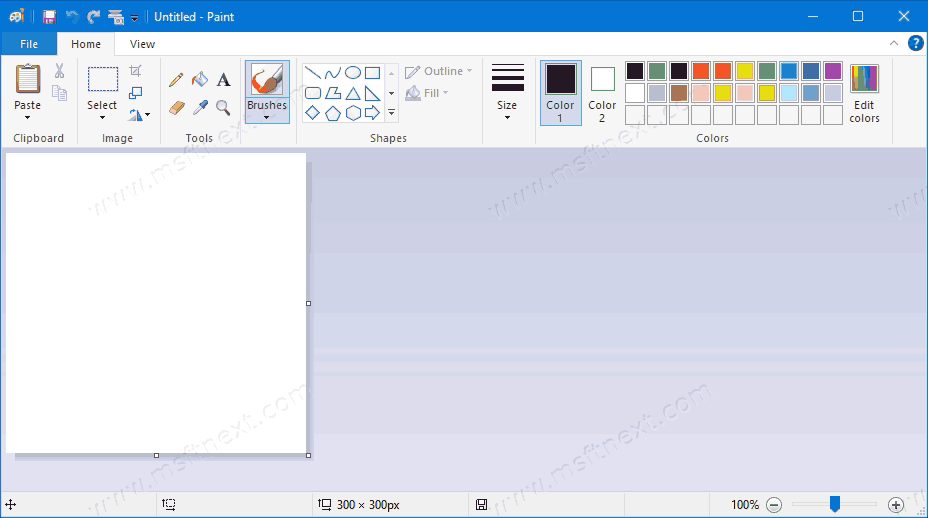 When the user closes Paint, it retains the current size of the canvas (a white box to paint on) and the window. The app uses these defaults the next time it starts. If you want to run Paint with a default canvas and window size every time, this guide will show you how to reset the canvas size in Microsoft Paint.
Unfortunately, there is no way in Paint settings to make the application launch with a standard canvas size or user-specified parameters each time. But you can reset the application to its default settings with a simple registry tweak.
Reset document and window size in Microsoft Paint
Save your drawings and close Paint. The application will save the dimensions of the window and canvas.
Open Registry Editor. This can be done using search or by pressing Win + R and typing regedit.
Go to HKEY_CURRENT_USER \ Software \ Microsoft \ Windows \ CurrentVersion \ Applets \ Paint \ View. Note that this key is missing if you have never run Paint after installing Windows. It will appear after the first launch of the app.
On the right side of the window, delete the WindowPlacement, BMPWidth and BMPHeight parameters.
Done. The next time you start Paint, the system will apply the default canvas and Paint window sizes.
Please note: unfortunately, the above procedure is one-time, which means you need to delete the registry keys every time you close Paint. In order not to waste time on this, use the method described below.
You can save your time and clicks by downloading a ready-made Windows registry file that will be responsible for removing the three parameters described above. The archive with the file is available at this link.
You just need to unpack the contents of the archive into a convenient folder and run the Reset_Paint_position_and_size.reg file every time you close or before opening Paint.