When building a computer yourself, the selection of hardware components is a crucial consideration. This is particularly true for gaming setups, where the choice of video card from a reputable manufacturer like Nvidia can be a critical decision. Nvidia offers two lines of GPUs – GTX and RTX – and it's essential to understand the distinctions between them.
Which Nvidia graphics cards qualify as recent?
Nvidia has introduced over a dozen video card series under the GeForce brand, with several still in high demand. However, only those launched after 2017 can be classified as contemporary. These include the RTX family's GeForce 16, 20, 30, and 40 series.
The Hidden Meanings Behind GTX and RTX Designations
The way GPU lines are labeled is a prime example of how effective marketing methods can be in grabbing consumer attention. While the names of these lines are not strictly abbreviations, they do carry some internal meaning.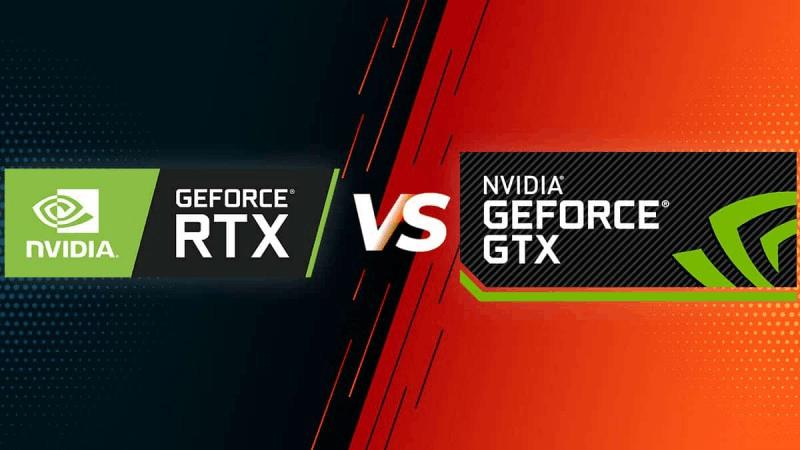 For instance, the name RTX, which stands for Ray Tracing Texel Extreme, directly references ray tracing, a key feature that sets RTX apart from GTX. While GTX GPUs do have some benefits over RTX models, they don't represent a technological breakthrough. While expensive GTX models may offer better performance than newer ones, on average, RTX still outperforms GTX, even with cheaper models.
The main differences between RTX and GTX
The primary difference between RTX and GTX GPUs lies in the inclusion of first-gen RT cores for real-time ray tracing. This technology tracks the trajectory and reflection of light rays from virtual objects, with the goal of creating realistic reflections. In essence, the ray tracing feature simulates the passage and reflection of light through objects in the physical world, which greatly enhances the realism of images on a computer screen.
It's worth noting that ray tracing is still possible without RT cores, but this comes at the cost of a significant decrease in graphics card performance. Additionally, RTX GPUs have other advantages over GTX models, such as the use of tensor cores for accelerated artificial intelligence calculations, support for GDDR6 video memory, compatibility with the VirtualLink VR standard, and the VLink Bridge bus.
What to choose: GTX or RTX?
Despite the presence of RTX technology, the answer to whether to choose a GTX or RTX GPU isn't always straightforward. If the goal is simply to improve overall performance, it may be preferable to opt for a more expensive GTX model.
On the other hand, if the goal is to achieve the most realistic lighting in video games, an RTX model would be the better choice. However, it's important not to skimp on the purchase – budget RTX video cards won't be able to provide ray tracing at the intended level, and enabling this feature will eventually require lowering the resolution due to a noticeable drop in FPS.