This guide will tell you what is the unsecapp.exe process in Windows 11 and if it is safe or not. Spotting a new, previously unseen process in Task Manager for security-conscious users is always a cause for concern, and often completely unnecessary. Those who have already installed Windows 11 may unexpectedly find the unsecapp.exe process in the Task Manager, which they did not notice before. It can be present in one or several instances.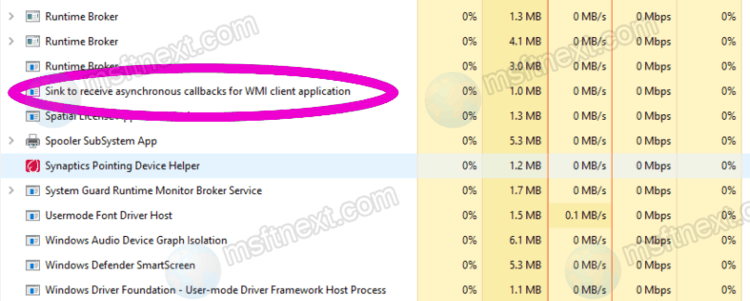 Where did it come from and is it a consequence of some virus or potentially unsafe application?
It must be said right away that this process has nothing to do with virus activity. Its executable file is located in the %windir%\System32\wbem and %windir\WinSxS\amd64_XXXXXX folders.

unsecapp.exe process in Windows 11
The unsecapp.exe, or Universal Sink to Receive Callbacks from Applications process is a system process. However the user may appear as its owner in file permissions. In Windows 11, it is responsible for the data exchange between the system procedure management instrumentation. It also involved in monitoring the operation of various components of the computer via WMI.
WMI tools in Windows 11
To work with WMI, Windows 11 includes the following snap-ins and utilities: wmimgmt.msc, winmgmt.exe, wbemtest.exe, mofcomp.exe, and wmic.exe. Ordinary users do not really need them. But system administrators often have to use them for their tasks. The most well-known tool for ordinary users is the wmic utility, which allows you to print out various technical information about computer components to the console.
But let's return to the unsecapp.exe process
It does not cause any significant load on the memory and on the processor. Unsecapp.exe starts when any of the tools listed above are running. That happens infrequently, so it probably goes unnoticed by many users.
By the way, the unsecapp.exe process can be found not only in Windows 11. It also exists in all previous popular versions and editions of the operating system.
That's all. If after that you have doubts about this completely safe process, nothing prevents you from checking it on VirusTotal or another similar resource.