Starting in Windows 11 Insider Build 22538 you can enable the new Task Manager in Windows 11. That build brought with it many improvements. However, the new app is hidden and not visible after you upgrade your Insider device.
The new Task Manager received the updated tabs. It also features the new theme of the Fluent Design style. There's a new window title, a dedicated navigation menu and settings section. Finally, it supports both dark and light themes.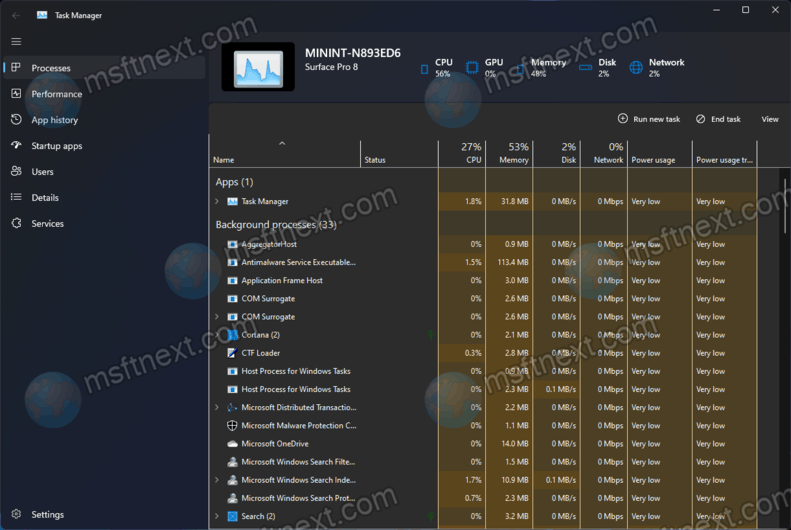 The style of new buttons is specific to the WinUI interface. We can guess that Microsoft uses the XAML Islands technology in the development of the new Task Manager.
Since the updated Task Manager is in early development and unstable, it  makes no sense to discuss its functionality in detail. Moreover, some of its features simply do not work. In addition, by the time of release, everything can change in terms of interface, so that the application may have a different look by the time of its stable release.
Enable the new Task Manager
Download the archive with the ViVeTool tool from the developer's page and unzip it to any convenient location.
Open the Windows Terminal as Administrator and use the cd command to navigate to the location of the ViVeTool's executable file.
Now run these three commands one by one, assuming that the Terminal runs PowerShell.

./vivetool addconfig 35908098 2
./vivetool addconfig 36898195 2
./vivetool addconfig 37204171 2

You should get the Successfully set feature configuration message after each command.
Now open the Task Manager, e.g. with the Ctrl + ⇧ Shift + Esc shortcut. You will see the new app.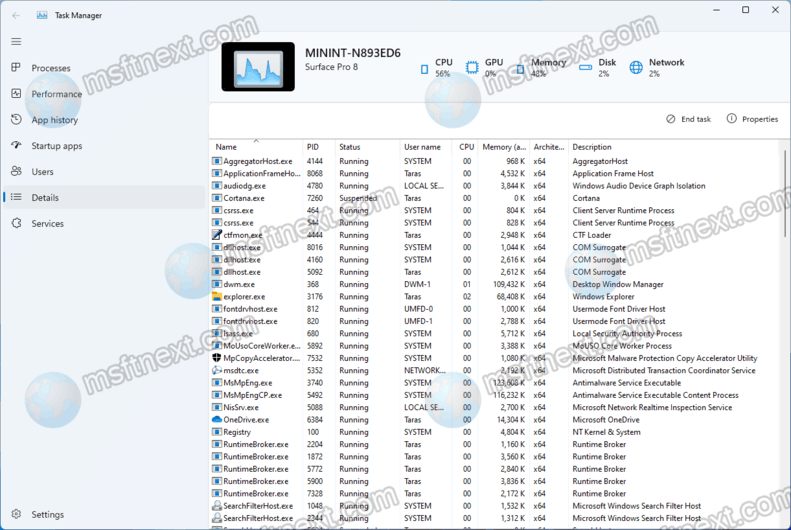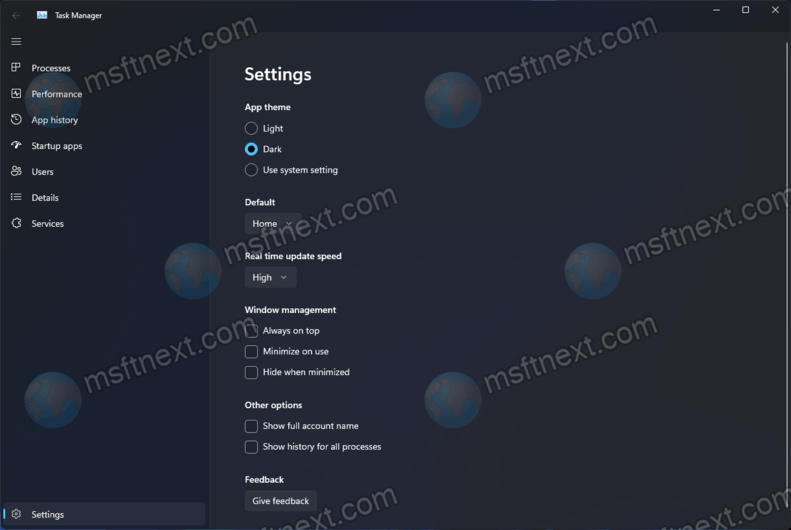 If it doesn't happen right away, restart Windows 11.
To return the classic Task Manager, run the above three commands again, replacing the addconfig argument with delconfig.
./vivetool delconfig 35908098 2
./vivetool delconfig 36898195 2
./vivetool delconfig 37204171 2