If you follow the development of Microsoft software, you probably remember the story of Windows 10X – a lightweight version of the Windows 10 designed for convertible tablets. The Windows 10X project, also known as Windows Core OS and Windows Lite, was terminated before its official release and never saw the light of day. However, the Redmond firm did not abandon the very idea of creating a light version of Windows.
So in 2021 Microsoft introduced Windows 11 SE – a simplified version of Windows 11 released.
Windows 11 SE
Windows 11 SE is positioned as an operating system for the educational segment of the market, which traditionally filled with budget computers, mostly laptops and netbooks.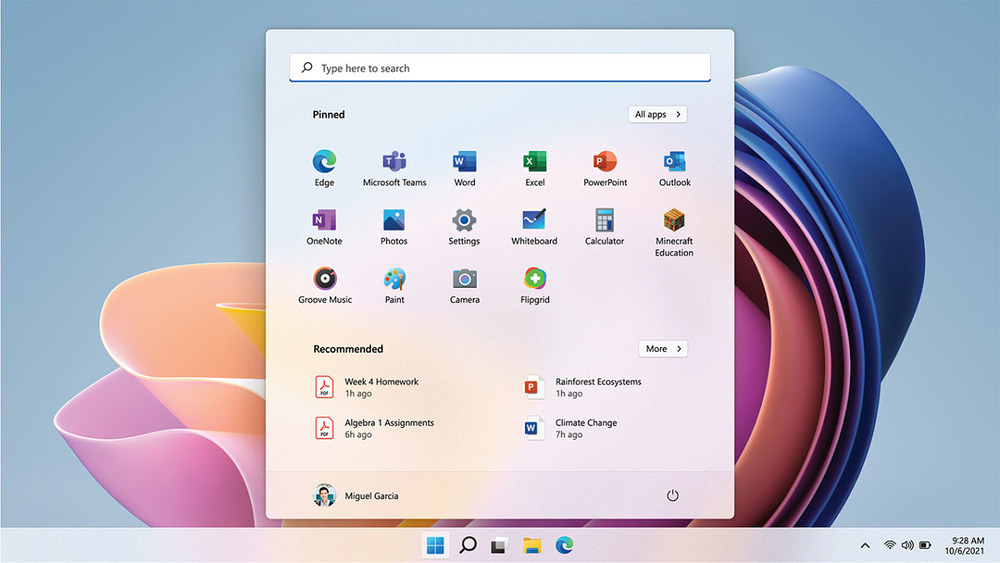 Simply put, Windows 11 SE is the system for middle school students and teachers. The system has a simplified interface with a number of restrictions, including certain limitations for software installation.
It also comes integrated with cloud technologies. In particular, all files in the "Photos", "Documents" and "Desktop" folders Windows 11 SE stores on OneDrive.
Key differences between Windows 11 SE and Windows 11
The main differences between Windows 11 SE and the classic version of the OS are restrictions on access to features and components that can reduce the user productivity. That is important when it comes to education.
Windows 11 SE doesn't include news apps and Windows widgets.
The ability to install applications from the Windows Store has certain restrictions. The Store may not be available at all.
It doesn't include all ad applications and modules.
System administrators have been given control over the launch of programs and extensions.
Windows 11 SE keeps downloaded files and user profile data in the cloud. The owner is provided with 1 TB of cloud space in OneDrive.
A simplified user interface.
The upgrade to other Windows 11 editions is not permitted.
The Your Phone app is not available.
The OS has been optimized for a better user experience on the Internet.
Full Snap Assist support.
It comes with an exclusive desktop wallpaper, though you can get in from the Microsoft Store and install on any other Windows version.
System requirements
As for the system requirements, they are about the same as for regular Windows 11. The device must have 4 GB of RAM, a dual-core processor with a frequency of at least 1 GHz, a storage disk of at least 64 GB and a display with a resolution of 720p more. The list of requirements also includes support for TPM 2.0, UEFI and DirectX 12.
How to download Windows 11 SE
Unlike other versions, Windows 11 SE is not distributed in any format that could be downloaded and installed. Currently, the only way to get it is to purchase this version pre-installed on a laptop or netbook . Although it is possible that the image can be created by enthusiasts, and then Windows 11 SE can be downloaded from some file hosting service. But even in this case, that remains illegal, and also is a security risk, as the files can be modified by third-party.
If you are interested in learning more about Windows 11 SE, check out the official website that describes all the details about the newest version of Windows 11.