Here is how to enable the Proton New Tab Page in Firefox. Mozilla has updated the Nightly channel of the Firefox browser with a couple of user interface changes that represent the Proton Design. Latest Nightly includes a new app menu enabled by default, and also a new tab page appearance.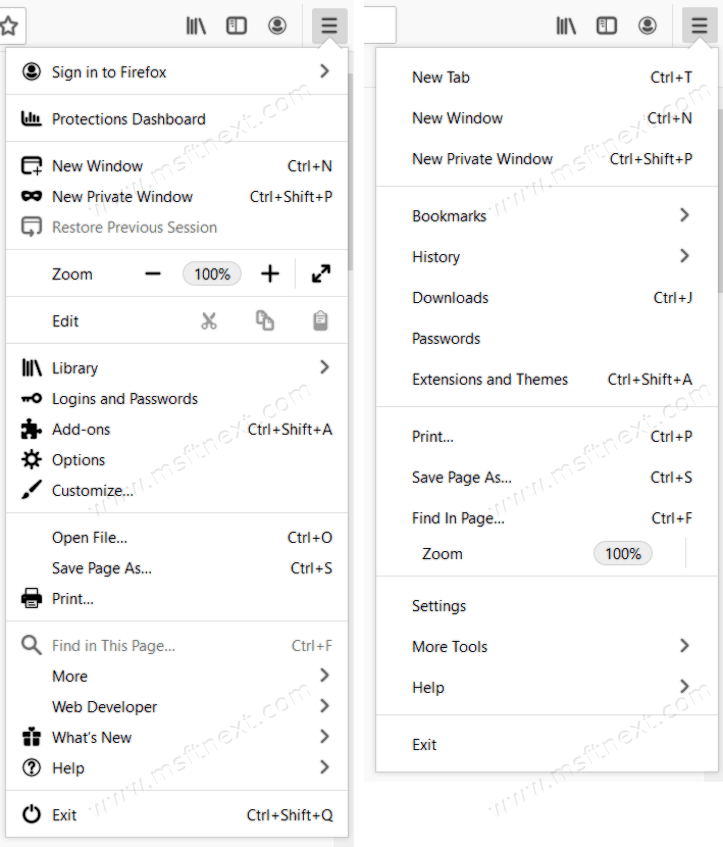 The newest build of the browser has a new menu style. It doesn't include icons any longer, and the menu is more compact and lightweight. It doesn't include some of the commands like Library, Customize, Protection Dashboard, and Sign in to Firefox. However, there are new entries to directly open Downloads and Bookmarks from the app menu.
Besides the entry re-arrangement, devs have renamed "Add-ons" to "Extensions", using the familiar terms popularized by other modern browsers such as Chrome.impler and cleaner, but without visually distinct icons and some elements being rearranged, locating the needed button becomes much more challenging. The good thing is that this variant is not the final one, and the developers may change how the main menu looks after reviewing users' feedback. Be sure to let them know what you think about these changes.
The New Tab Page style
The new tab page is now more customizable than before. It is easy to change how the new tab page looks by clicking the Personalize button located at the top of the page in the right.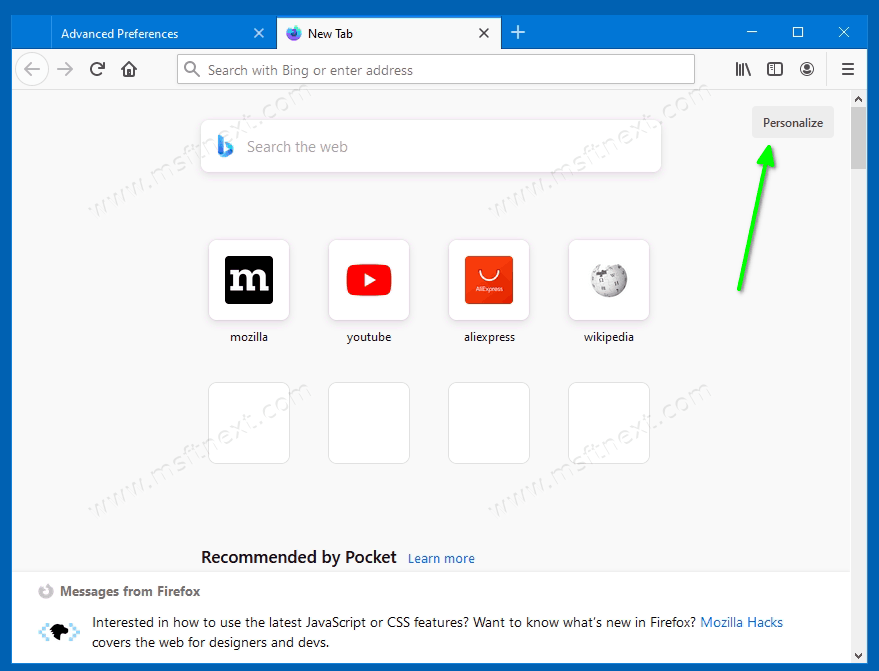 It opens a whole new page with options.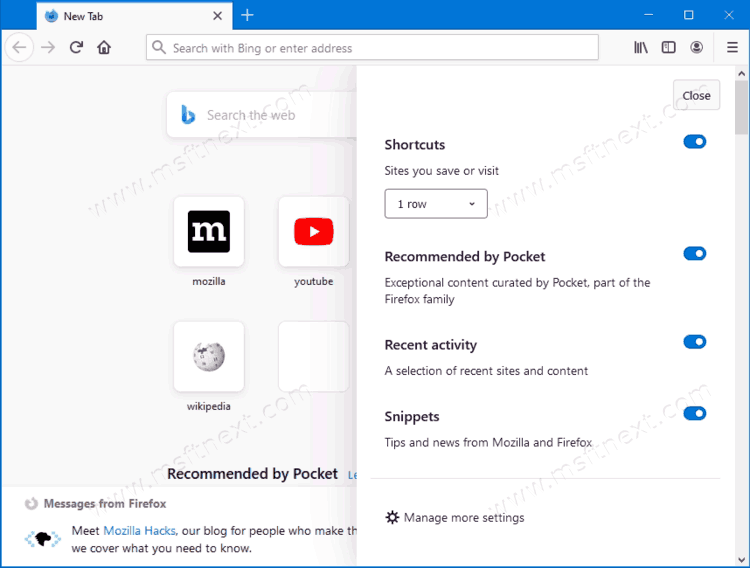 You can now change
The number of top sites to display on the new tab page
The Sponsored Content section
The Snippets section
Add or remove your Recent activity
Add or remove the Recommended by Pocket section.
Also, its Top Sites section has been renamed to Shortcuts and contains links to sponsored websites right after you install Firefox. Eventually the browser will automatically replace them with frequently visited pages.
As of the moment of this writing, the updated new tab page is not enabled by default and requires you to be running Nightly. This tutorial will show you how to enable the Proton New Tab Page in Firefox.
Enable Proton New Tab Page in Firefox
Open Firefox.
Click in the address bar and enter about:config, then hit Enter.
If you see the Proceed with Caution page, then click Accept the Risk and Continue.
Type browser.newtabpage.activity-stream.newNewtabExperience.enabled in the search box and its Boolean value to true.
Restart Firefox.
Congrats, you have now enabled the Proton New Tab Page.