In this tutorial we will look at how to enable File Explorer tabs in Windows 11 preview build 25136. Overnight, Windows Insider team released it to the Dev Channel, bringing with it the long-awaited tabbed interface. But not all insiders can now evaluate the innovation. Microsoft is doing A / B testing, and the new feature is available only to a small select group of users.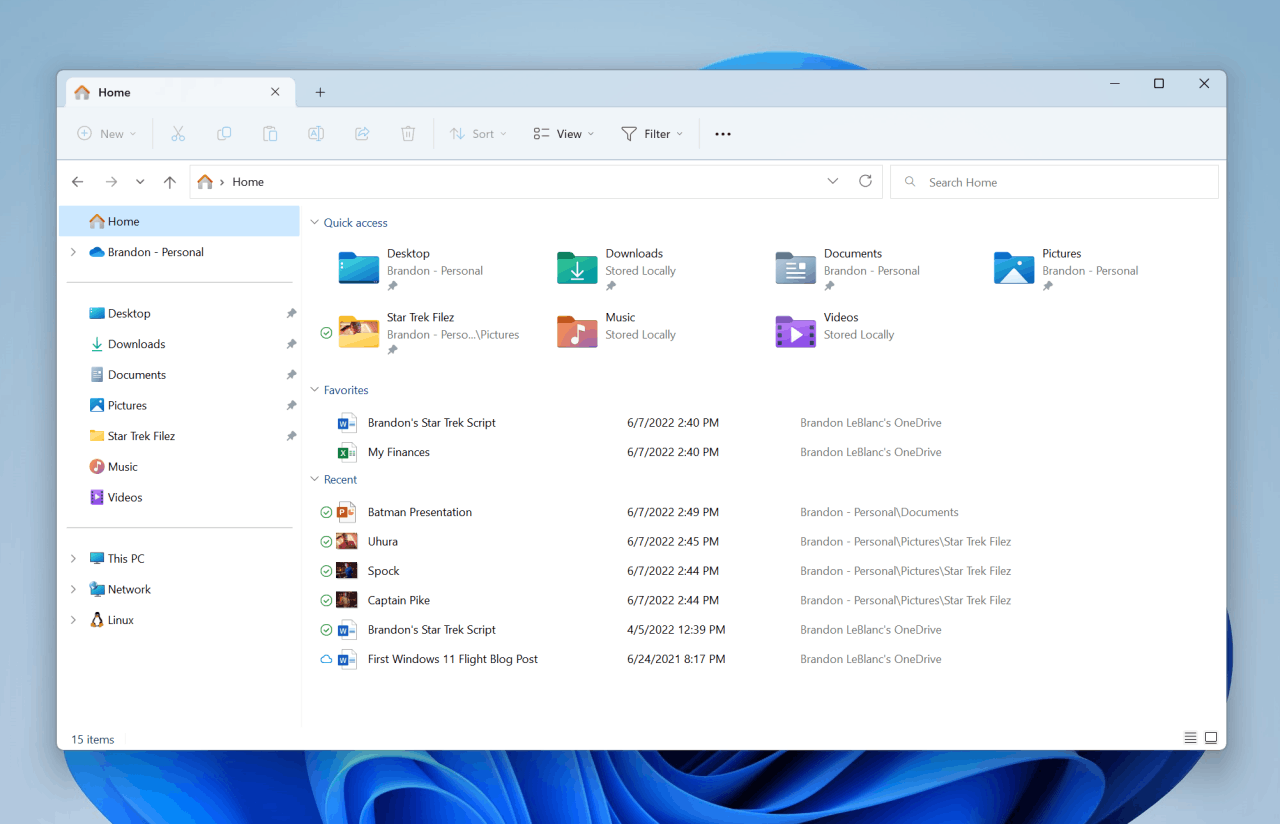 However, don't be discouraged if you don't see tabs in File Explorer after updating to build 25136 (or later). You can manually activate this feature using the ViVeTool utility. To do this, carefully follow the instructions below.
Enable tabs in File Explorer (Build 25136)
Download the ViVeTool utility from this link.
Unpack the downloaded archive to any place on your computer (for example, you can create a ViVeTool folder in the root of drive C and place the files there).
Open a command prompt as an administrator (for example, by typing CMD in the search and selecting the appropriate item).
While in the command prompt, navigate to the folder with ViVeTool using the command cd /d <folder path>, then press ↵ Enter . For example: cd /d "C:\ViVeTool".
Now type the command vivetool addconfig 37634385 2 and press ↵ Enter .

For PowerShell, the command would be: .\vivetool.exe addconfig 37634385 2.

Make sure that the command line shows the message "Successfully set feature configuration", and restart your computer.
If you want to disable the feature, then use this undo command: vivetool delconfig 37634385 2.
In addition, in the new build, Microsoft has updated the navigation pane on the left side of the window. It makes it easier for users to navigate between their favorite folders and OneDrive storage.
This change can also be manually enabled using the instructions above by substituting the following command in step 5: vivetool addconfig 36354489 2.
To disable the function, respectively, you must run vivetool delconfig 36354489 2.
The updated structure and organization of the navigation pane gives you faster access to your most frequently used folders (Favorites) and to your OneDrive profiles that have been added to Windows.
If you use multiple OneDrive accounts on Windows, files can now be tagged with the account name they belong to to avoid confusion.
File Explorer doesn't show "Known folders" such as "Desktop", "Documents", "Pictures", "Downloads" in the side navigation panel under the "This PC" section. The This PC folder emphasizes just on disks.